Undoubtedly, one of the finest inventions made by humans is the clock. Imagine the chaos that would reign in our civilization without it. A wall clock is not only useful to see the time, but also plays a big role in house decor. Today, wall clocks are available in many designs and shapes, including round, pendulum-operated, wooden, and more.
Read this blog to know about different types or designs of this antique pendulum wall clock.
Top 8 Trending Types Of Antique Pendulum Wall Clocks in India
Here, we've collected 8 classic antique pendulum wall clock India designs. Let's take a closer look at them.
Wooden Pendulum Clock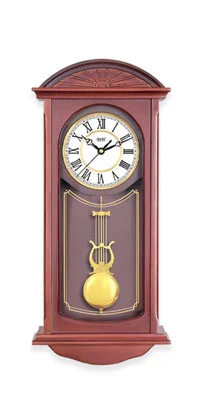 One of the best-clock we have is an antique pendulum wall clock collection. It can serve a variety of applications and enhance your overall interior decor. This may be more expensive, but it makes a wall more attractive. Your guests or visitors will surely be fascinated by it.
Pendulum Mantel Clock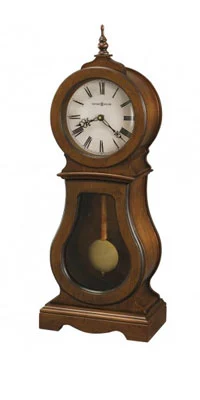 Pendulum Mantel Clocks are medium and small size clocks that are typically found on desks or tables. This pendulum clock has a rich appearance because of the wooden veneer that surrounds it. The mantel clocks are both reasonably priced and rather distinctive in their design. In the home, these can also be utilized for decoration.
Oak Pendulum Wall Clock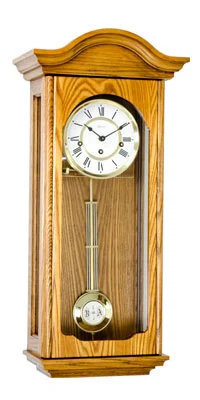 This type of pendulum clock is offered in a polished oak wood look design though it is made of plastic. This style of wall clock has a classic appearance that brings up an object hanging on a wall. This watch's greatest benefit is its extremely broad dial, which makes it very easy to see the time.
Black Pendulum Wall Clock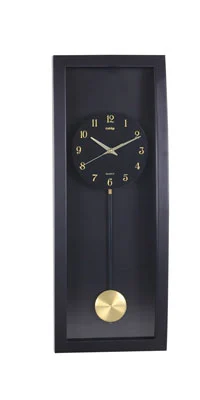 Black pendulum wall clock shows your strong will and character. This type of clock is made of black wood or plastic or metaL. This pendulum wall clock is also available in a glossy finish that gives a minimalistic and attractive look. A black pendulum wall clock usually looks stunning on a white or gray wall.
Vintage Wall Clock with Pendulum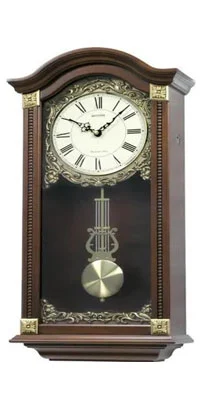 Any home will have a delightful appeal thanks to vintage pendulum clocks. They can become the visual center of any room because of their distinctive style. The mechanical machine of a vintage wall clock prevents you from adding to landfill waste as it does not require batteries.
Glass Pendulum Wall Clock
This clock is composed of glass, as its name would imply. This type of wall clock is well known for its simplicity and shiny surface. Glass has a transparent aspect and is suitable for gift-giving. The clocks are somewhat expensive, but they look absolutely adorable.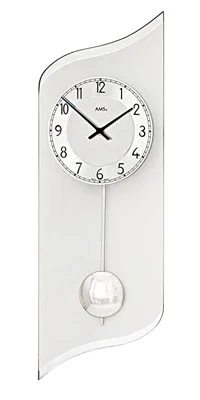 Metal Pendulum Clock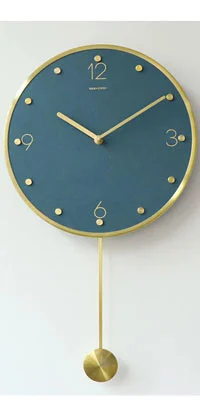 Because they are composed of metal, these clocks are more durable than any other type of clock. This metal-look clock adds aesthetic appeal to your wall and might draw frequent attention. This shiny modern looking pendulum wall clock is also available in a variety of colors, sizes and styles making them a stunning artistic choice for every home.
Pendulum Desk Clock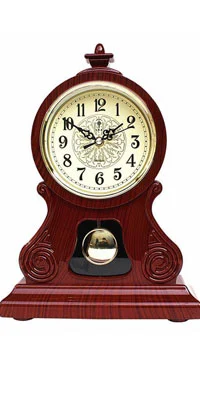 The desk antique pendulum wall clock India is typically used for decorative purposes and as a showpiece. These types of clocks are smaller than wall clocks and larger than wristwatches and are usually made of materials such as plastic, metal or wood. In addition, they are less expensive than wall clocks. This simple little pendulum desk clock can become the center of attraction in your home.
These are numerous types of pendulum clock and designs that you buy. You can choose one of these that matches the look and atmosphere of your home. Also, Don't forget to compare prices in different stores or online platforms before buying a pendulum clock.
Ijaro Clock is a top wooden wall clock manufacturer in india. We produce top-notch wall clocks for every conceivable architectural, residential, and commercial use. If you're not sure which wall clocks are perfect for you, look at our product collection page to see more wall clock options.